BANK TRANSFER:
Center for Progressive and Reform Judaism
Address: Miodowa Street 22/11, 31-055 Kraków, POLAND
VAT No. (NIP):   6762533206
Registration No. (KRS): 0000685168
Account No. 55 1240 4432 1111 0010 7532 2196
IBAN: PL55124044321111001075322196
SWIFT (BIC): PKOPPLPW
Bank Address:  ul. Józefińska 18, 30-955 Kraków POLAND
Transfer Title:  Donation for  [please state a cause here]
Frequent causes statements:  Shabbat and/or Holiday Celebration, Synagogue Renovation, Rabbinic Fund, General Budget (statutory activities),  Ceremony of Bar/Bat Mitzvah, Wedding.
Please state the cause in the transfer title. If not sure, please reach to us at office@tempel.pl
PAYPAL OR CREDIT CARD:
To donate via PayPal or Credit Card, click the "Donate" button and follow the instructions on the PayPal site. When donating via PayPal, if you want the donation go to a specific cause, please choose a cause from the dropdown, or write an email to office@tempel.pl.
Foundation  Center for Progressive Judaism in Krakow is an organization which supports the development of Jewish life in Krakow, promoting Jewish values. Among the others, we support Beit Kraków Jewish Progressive Community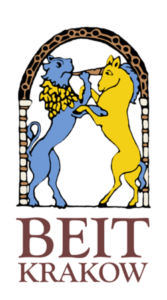 We also welcome non-financial donations  like:
Donation of educational materials and books for the Beit Kraków Community and the Center for Progressive Judaism library: Jewish Classical Texts, educational Jewish Books in Hebrew, Polish and English (basic literature)
Legal or institutional support for our project and our community, especially for the projects connected to preservation and recovery of Jewish Heritage or for Beit Krakow Jewish Progressive community activities.
Become a volunteer! Our efforts are based on professional volunteer work and donations. We welcome all the people who think of volunteering as of work for the community's better future and feel passion for it.