Nabożeństwa dla członków i sympatyków Społeczności Postępowej Beit Kraków, gości prosimy o kontaktowanie się na adres email kontakt@beitkrakow.org
Shabbat Service for members and friends of Beit Kraków, our guests please contact us at kontakt@beitkrakow.org
[english below]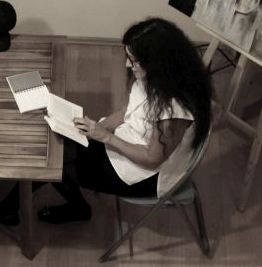 W niemal każdą sobotę (i każde święto żydowskie) o g. 10.30 można dołączyć na Szacharit połaczony ze studiowaniem parszy, midraszy, komentarzy i Zoharu.
Jako że do tej pory nie mamy stałego dostepu do synagogi tylko ważniejsze szabaty i święta odbywają się w wynajętej synagodze, pozostałe nabożeństwa, studiowanie i lekcje odbywają się w róznych lokalizacjach, o których staramy się na bieżąco informować.
Naszych gości prosimy o kontakt pod adresem contact@beitkrakow.org
lub pod numerem telefonu +48 502 304 970
Odwiedzające nas grupy prosimy o informację z wyprzedzeniem, abyśmy w razie dużej grupy byli w stanie zapewnić odpowiednie miejsce do spotkania.
---
Every Saturday (and every Jewish Holiday) we handle Shacharit and Torah study at 10.30 a.m..
Since we don't have a permament access to a synagogue only special Shabbats and Holiday Services are handeled in synagogues. The rest of our activities take place in various spaces, which we announce every time.
Our guest can contact us at kontakt@beitkrakow.org or +48 502 304 970
Larger groups  must contact earlier so we are able to arrange space and other technical details of the service.